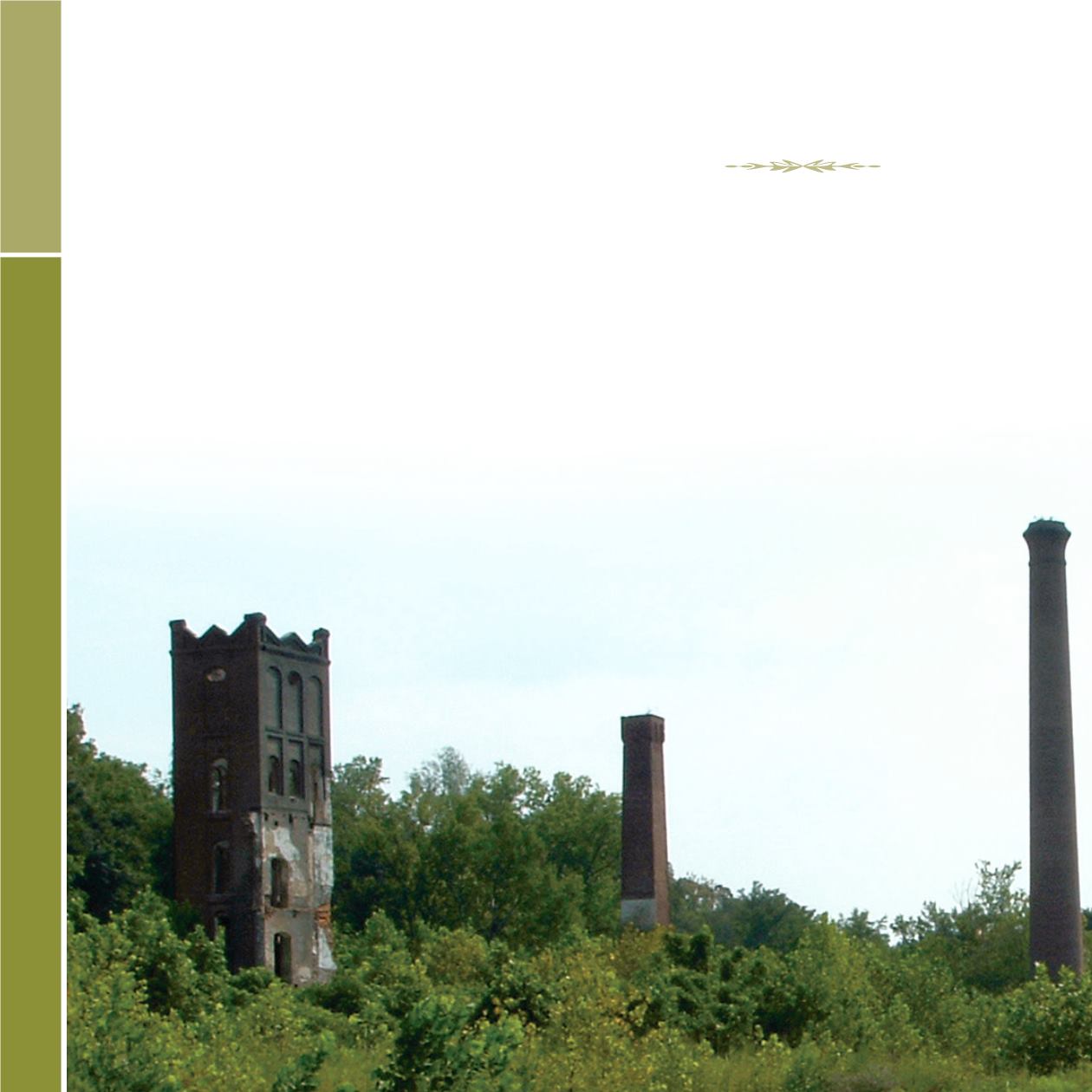 | S C T E CHN I CA L CO L L E G E S Y S T EM ' S
Glendale Ruins, Lawson's Fork Creek
(photo courtesy of Tom Poland)
By a whitewater creek stands Glendale's haunting ruins, a re-
minder of a bygone era. Glendale. It's an accidental memorial to
a declining textile industry and dying agrarian society. Both put
people out of work throughout South Carolina. Thousands of
farm families found that farming grew bitter weeds of pauper-
dom and despair, so working in a mill appealed to them. The days
of laboring from "can see to can't see" were passing. Moreover,
farmers in time would plant pine trees rather than cotton and
corn. Trees need little labor. Still, as Walter Edgar wrote in
, the decision to leave the farm and all that
was familiar was not easy. "In
man Ben Robertson described the agonizing conversation Tom
Rampey, a tenant, had with Robertson's family. 'I want to improve
my condition ... I want to educate my children, I want them to
have things better than I have had.'"
For many years, mills offered the Rampeys of the state a more
prosperous life. And then cheap imported textiles hurt the textile
industry. When the 1950s arrived mill closures and agricultural
woes had workers in a tight spot. South Carolina, a one-indus-
try state, faced the cold reality of being unprepared for modern
Today, Glendale's ruins tower over Lawson's Fork Creek. Oc-
casionally, a kayaker shoots past these ghostly ruins where the
work was hard and hot. Windows couldn't be opened for wind
disturbed the fragile thread's course through complex machin-
ery. How many refugees from farms looked out those windows
longing to walk in the creek's cool shallows? Perhaps the kayak-
ers in their brightly colored watercraft know this dark history. It's
a history, too, that inspired men to establish a technical college
system. Something had to be done.
In 1957, another popular song hit the airwaves, "Get A Job,"
a doo-wop tune by the Silhouettes. The song tells of a man who
apparently can't get a job. Options were slim. No workers got rich
in textile mills, and conditions were dire. In
American South—Oral Histories of the American South
Chapel Hill) mill worker Jessie Lee Carter recalled her work at an
Upstate mill. "They blowed a whistle at four o'clock. They called
that the wake-up whistle. I went to work, and I worked ten hours
a day. You worked all the week. But on Saturday, you worked just
M O B I L I Z I N G A G R E A T R E S O U R C E