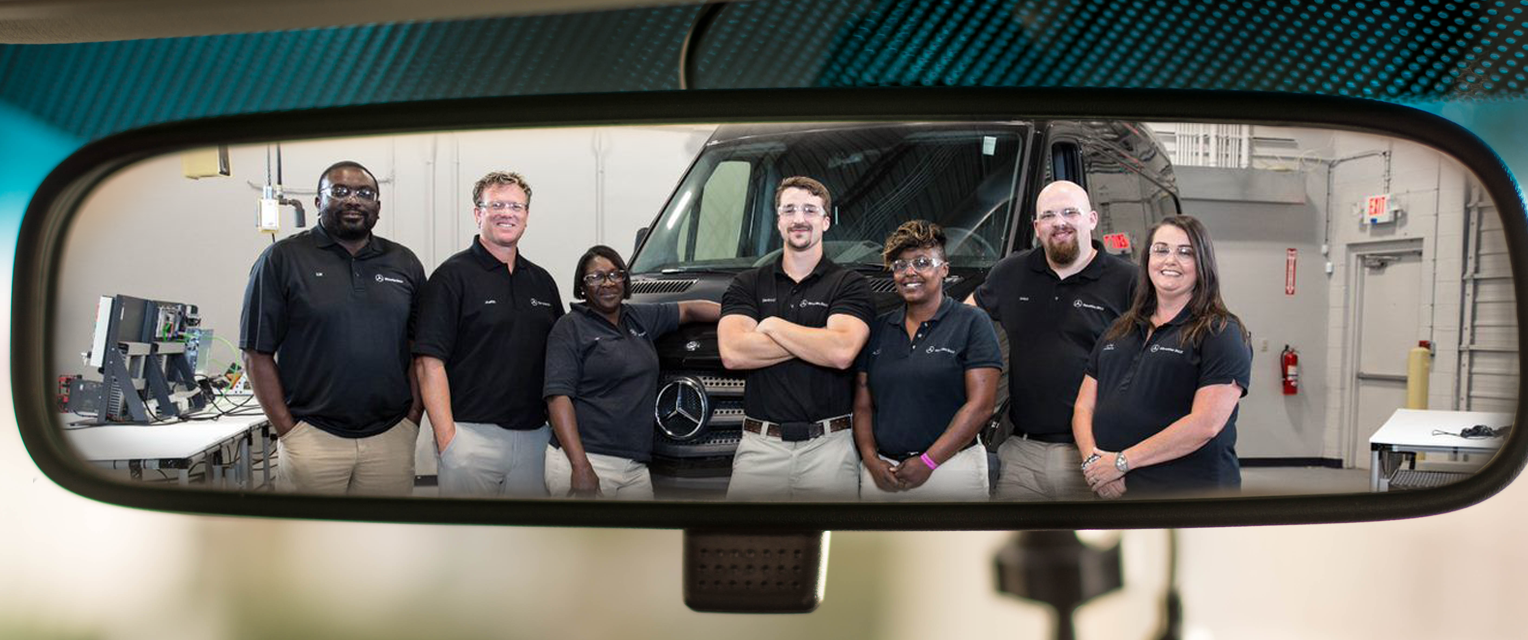 A Look in the Rearview Mirror: The Mercedes Project
You've seen it on tv, if not in real life: that final scene where someone is driving off, glances in the rearview mirror, and sees a friend waving good-bye. With a nostalgic half-smile, the driver throws up a hand in farewell, recalling the good times they shared, before cruising off into the sunset.

"Change happened quickly, but readySC was both adaptable and fiscally responsible."

That describes the feeling between partners readySC and Mercedes-Benz Vans when the Mercedes project closed in February 2021. Collaboration between the workforce development division and the automotive manufacturer resulted in the successful expansion of Mercedes' North Charleston assembly operation, the creation of over 1,300 jobs for South Carolinians and a delicate balancing act of sharing training space with a workforce competitor.

In 2015, when Mercedes announced its new $500 million investment, company leadership knew from experience that South Carolina's Lowcountry was the place to be, as it had established its van assembly operation in Charleston County in 2006. According to Volker Mornhinweg, head of Mercedes-Benz Vans, the region's "highly skilled workers, dense network of reliable suppliers and outstanding logistics infrastructure" made it an excellent location for a new factory, complete with body shop, paint shop and assembly line. 


But competition was stiff, and Mercedes knew it needed to fast-track the production of its Sprinter vans. Change happened quickly, but readySC was both adaptable and fiscally responsible. Area Director Terrance Rivers worked with Trident Technical College President Dr. Mary Thornley to upfit an unused, 14,000-square-foot warehouse, where pre-hire, post-hire and practical training took place.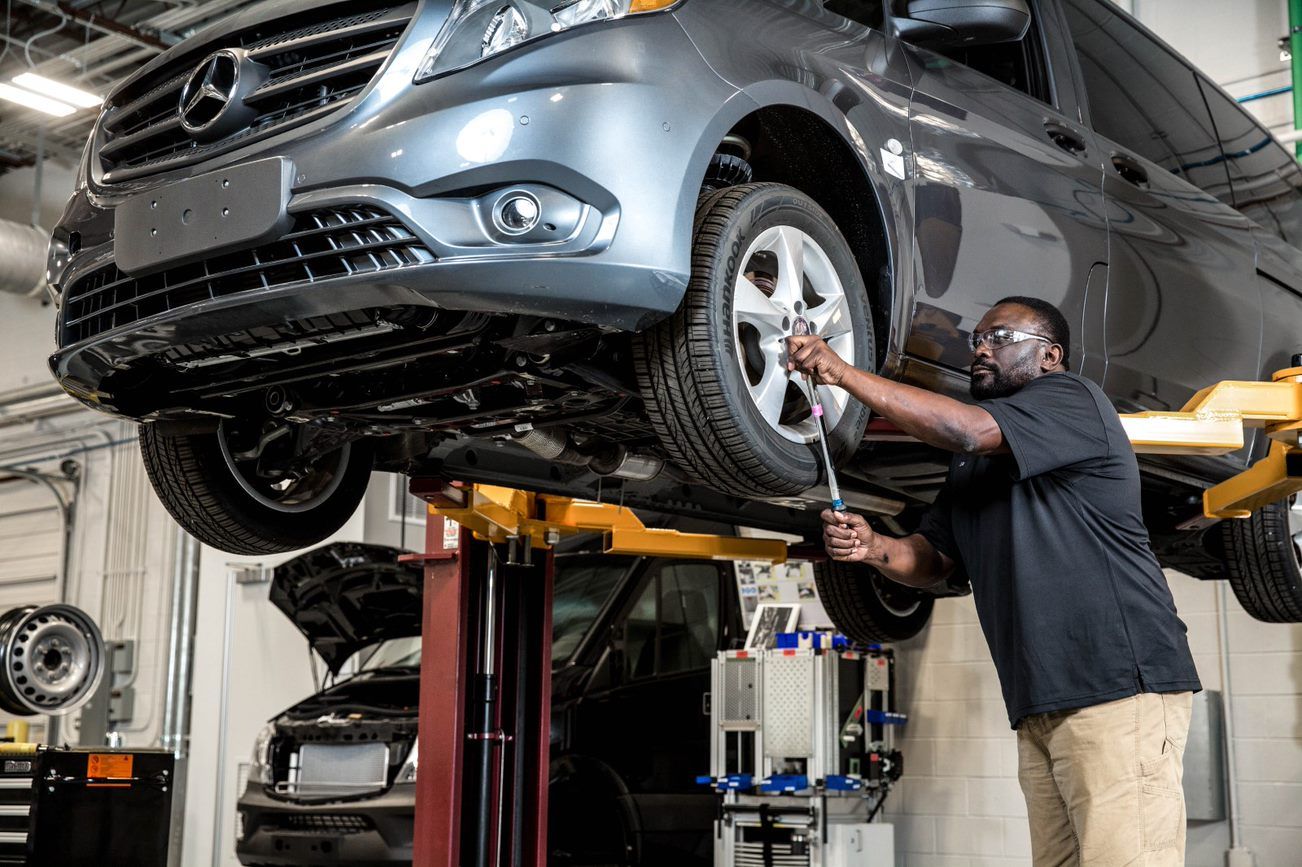 Soon after, Mercedes opted to jumpstart recruitment and discontinue pre-hire training. But again, readySC was prepared to meet the company's changing needs. With the purchase of the move-in ready American LeFrance Building in Summerville, SC, readySC was able to accommodate the training needs of both Volvo on the first floor and Mercedes on the second.

Doing so was no small task though! For each partner, readySC had to create designated footprints, implement segregated security measures and increase staff awareness to protect proprietary information and restrict cross-company recruitment. While it may not have been an ideal solution, "it was effective at the time and for its purpose, and it addressed Mercedes' high-level concerns about sharing the Workforce Training Center with Volvo," said Rivers.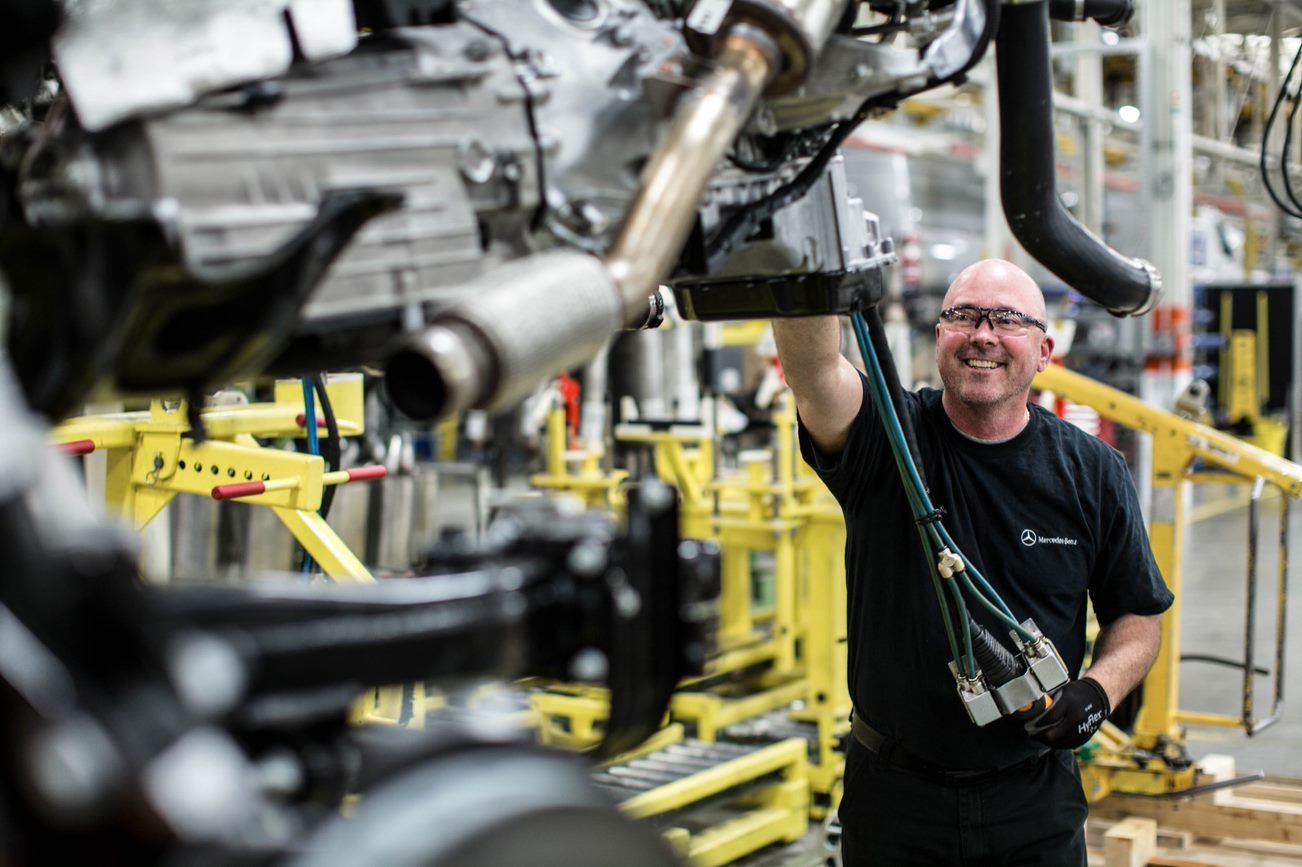 readySC also helped Mercedes employees with rework issues, such as how to properly connect wire harnesses and assemble and disassemble tires using a torque wrench. Five workstations, each with a different set of work instructions, showed employees the value of following these instructions rather than copying a co-worker's process. Not only did this improve the individual employee's technical competency, but it also streamlined production of the Sprinter vans.


Looking in the rearview mirror, the Mercedes project was both challenging and fulfilling. Because readySC approached roadblocks with a proactive mindset, it recruited and trained a total of 1,569 highly skilled workers for Mercedes – 269 above its original training commitment – and proudly built upon readySC's legacy of workforce training expertise.