Apprenticeship Spotlight: Karson King
Karson King was 17 years old when he first heard about the youth apprenticeship program at MTU America, a brand of Rolls-Royce Solutions America Inc. For Karson, his entire life course changed when he saw a video about the opportunity for paid on-the-job training at the Aiken, SC, facility.


"When I was in 10th grade, they were going around showing videos of the MTU Apprenticeship Program, and I was like, 'Hey, I want to do that. I want to go ahead and get my feet wet in a work environment,'" Karson explains. "To me I was going to get a head start on life."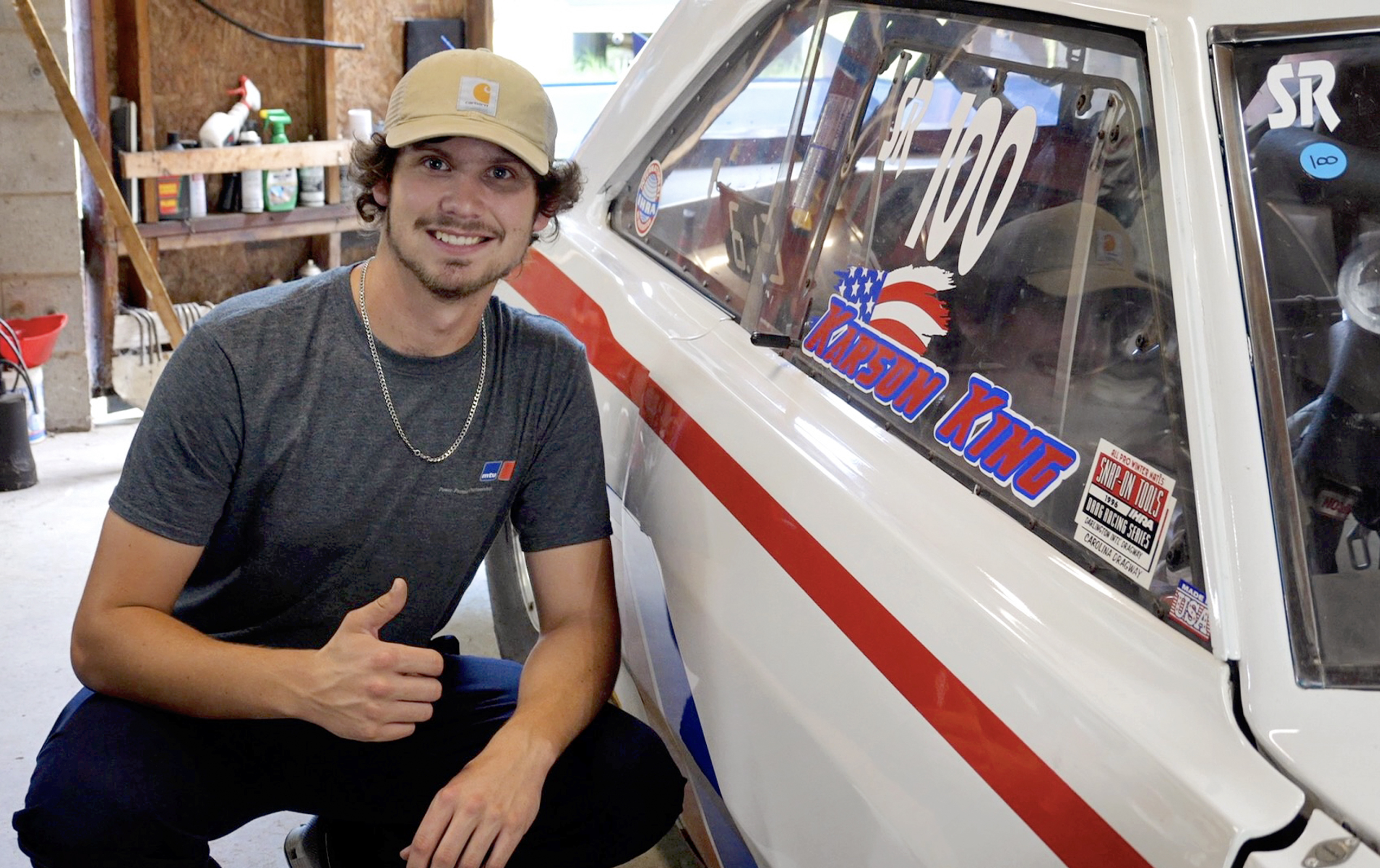 The Choice of a Lifetime
There was a potential roadblock, however. Karson's football practice conflicted with the apprenticeship work schedule, so he was faced with a difficult decision. "I was good at football, but I realized that I wasn't good enough to probably play college football and get my way through college with it. And I knew I wanted to further my education, but I didn't want to be fresh out of school, $60,000 in debt. That's not the way I wanted to start my adult life." He chose to do the apprenticeship, which he says changed his "whole life plan."


"And I knew I wanted to further my education, but I didn't want to be fresh out of school, $60,000 in debt. That's not the way I wanted to start my adult life."
— Karson King
Another bump in the road came when Karson took the apprenticeship application home to his parents. Karson's father, Rickey King, was against the idea initially. "When he first approached me and his mom, we actually tried to persuade him out of it. I said, 'You need to live your life right now, son. You're still young, you can work later on.' But he was persistent with it."


Although Karson could see their point, he knew that this apprenticeship could really pay off in the long run. He told his parents this was "a once-in-a-lifetime opportunity, and I have to jump on it now."


Eventually they agreed and pledged to be behind his decision "100 percent."
Apprenticeship Begins
Karson was accepted into the program and began the apprenticeship in his junior year of high school. He started out hungry for knowledge. "I wanted to learn. I know the more knowledge you get, it seems the more valuable you are, and you always have that skill to fall back on. You know that skill. Nobody can ever take that away from you."


Since he had grown up working on car engines in the family's shop and racing cars with his father, Karson took to the MTU engines right away. "I'm an engine guy. I love engines, and I've always just had a fascination with fixing things and working on things. I've worked on cars all my life. It really interests me, and these engines are as big as cars. It's funny -- I'll go to a cruise ship or something now and be like, 'Hey, MTU engine -- I may have had a hand on that.' It really is just amazing."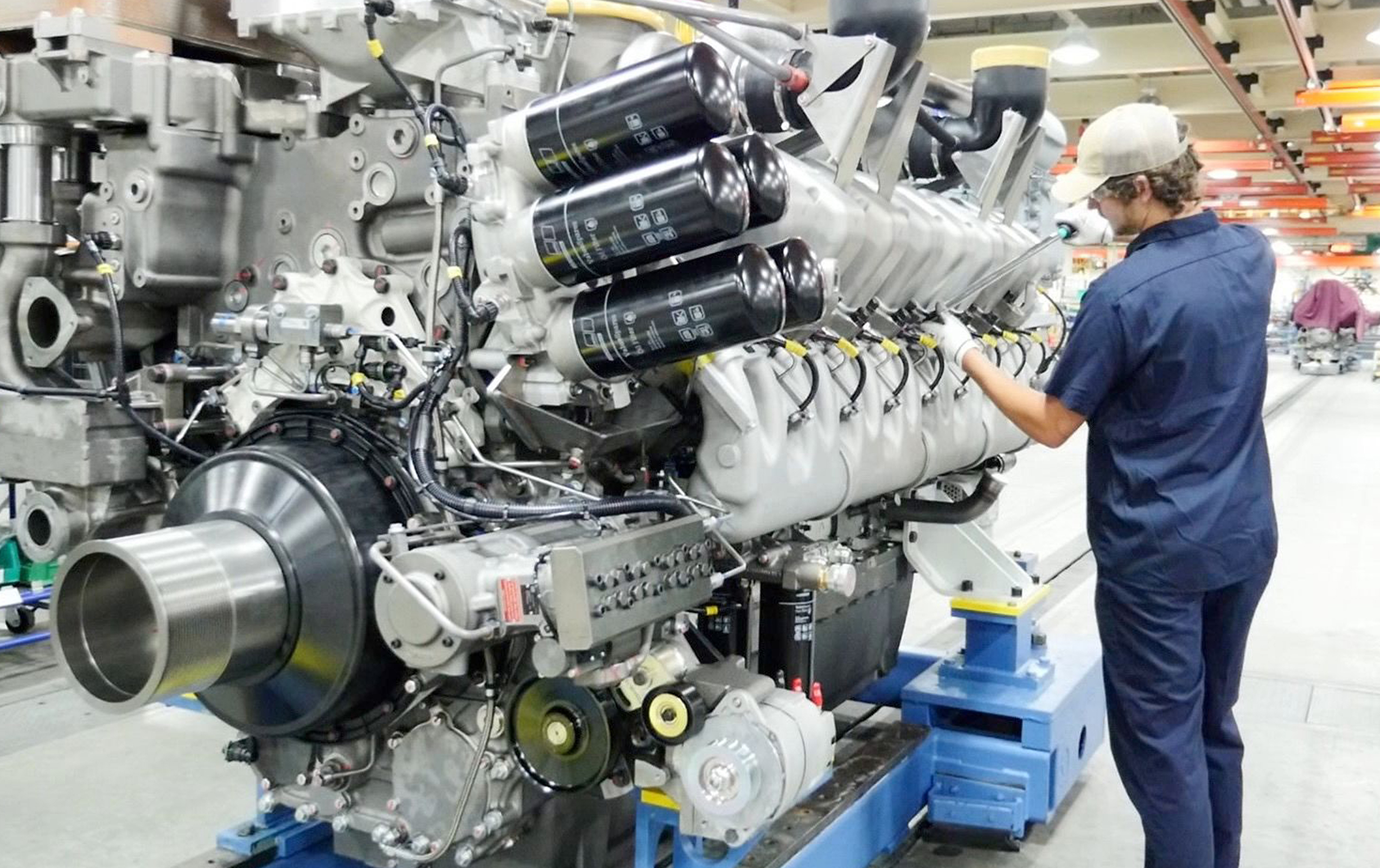 By the end of the youth apprenticeship, Rickey was convinced that Karson had made the right choice: "whenever he first started working, he was a lot more laid back but once he got a job his work ethic is second to none. He is a go-getter. After seeing the results, I would say it's a wonderful idea, and I think everybody that has a chance to do an apprenticeship should do it."
New Career, New Apprenticeship
Once Karson completed the apprenticeship program along with his high school career, MTU offered him a permanent position. Even better, the company offered him an adult apprenticeship that would allow Karson to work while earning his associate degree.


"When I decided to take the job, one of the biggest selling points for me was they also paid for my tuition in college," Karson says. "I was like, 'Hey, I can get my college paid for and make good money doing it and learn a lot.'"


While working at MTU as a CNC machine operator, Karson got his associate degree from Aiken Technical College and then started on a bachelor's degree in quality systems.


Karson considers himself lucky to experience the benefits of apprenticeship firsthand but also sees how it can positively impact the company. "From a company's perspective, getting a younger person in there, you can teach a guy or girl the right ways of doing things. If you want an open-minded person that's willing to learn, there's no person more open-minded than a 17-year-old."
The Apprentice Gets an Apprentice
Because he's still a "go-getter," as his father calls him, Karson started a side hustle which he attributes to being able to save enough money from his job at MTU: "I have a landscaping business, and the first couple years I worked here I saved up enough money to buy the equipment. Had I not had that initial source of income from MTU, I would have never been able to jump start that business."


But when he needed to hire employees, Karson had trouble finding good people. He finally asked himself, "'What does MTU do? How do they get good employees?'"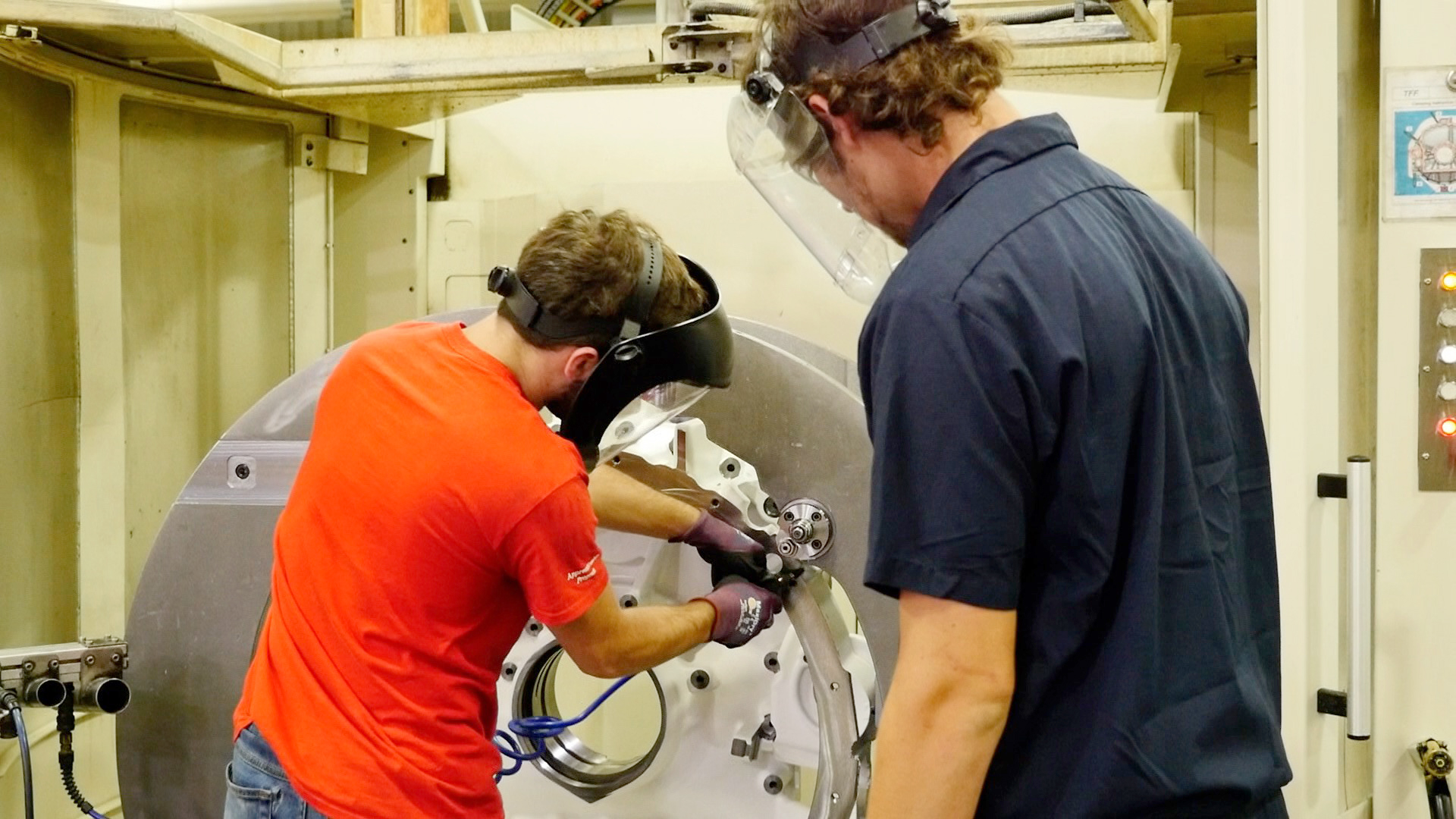 The answer was literally staring him in the face. "I got to thinking -- the apprenticeship program! So I put an ad up looking for a 17-year-old, 18-year-old high schooler, and he is my best employee to date. He has no bad habits coming in the door. I mean I taught him everything, and it's the same as far as the whole apprenticeship program. I just broke it down to a smaller scale, and I used that to my advantage."
Life Skills, Expensive Hobbies and Looking Forward
Today, Karson appreciates the life skills that apprenticeship taught him, like being able to save money. He also appreciates being able to spend it on his hobbies without going into debt. "I do have some expensive hobbies. I have race cars, boats and jet skis. And it's funny -- all my buddies think like, 'Man, how do you do this?' And I say, 'MTU.'"


"I started as an apprentice in high school, and it blows my mind how far I've made it now. I own a house. I've got a super nice boat, an associate degree and a bachelor's degree by the age of 22."
— Karson King
Looking back, Karson marvels at how far he's come from the high school kid who watched an apprenticeship video that changed his life. "I started as an apprentice in high school, and it blows my mind how far I've made it now. I own a house. I've got a super nice boat, an associate degree and a bachelor's degree by the age of 22."


Karson has friends who did not do apprenticeships whose career trajectories have been very different, however. "I know several people that didn't get in this program, and they can't go anywhere to get a job because they don't have the experience. They got a year into college and dropped out, so now they're $20,000 in debt with zero experience in anything. Versus me. I have five years' experience running a CNC machine and an associate degree and a bachelor's degree by the age of 22. My buddies are still delivering pizzas."


When Karson looks to the future, he focuses on the potential for growth, "I'm always looking to get better, and that's why I'm going to college -- hopefully to further my education, to grow as a person and an employee in the company."
Full Circle
In 2021, Karson starred in his own MTU Youth Apprenticeship video, which is now shown at local high schools to promote the program. Now it's his story that inspires students to become apprentices, and when they do, Karson has some advice. "I tell every apprentice that walks through that door on the first day, 'What you put into it is what you're going to get out of it. You may have to work a little harder to do this MTU program, but the opportunities are there if you're willing to take them and willing to put forth the effort.'"


Karson is undoubtedly thankful for the chance that he's been given. "I cannot thank MTU enough for giving me, at 17 years old, a chance to do something like this and just really kickstart my career. Apprenticeship really is a great opportunity that I'm glad that I took advantage of. It was probably the best decision in my life. In the long run, it paid off for me, and it's still paying!"