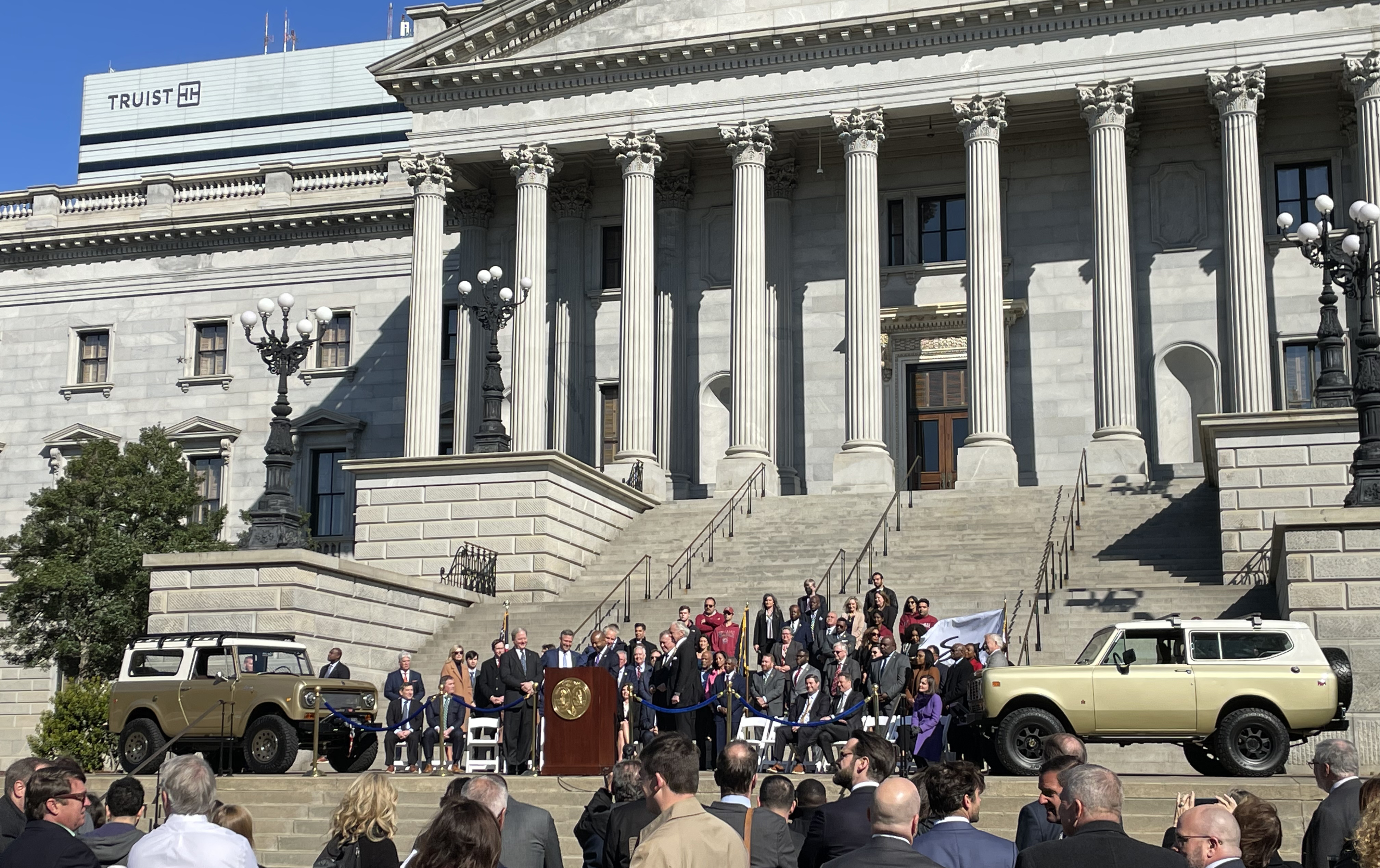 Scout Motors and South Carolina
Gear Up for Historic Investment
Perhaps South Carolina Secretary of Commerce Harry Lightsey III said it best: "We all know that Scout starts with S-C." With the historic signing of "the Scout Bill" on March 20, 2023 – a $2 billion investment that will bring 4,000 jobs to the Midlands – Scout Motors will launch production of its next-generation electric trucks and rugged SUVs that hearken back to the iconic Scout vehicles from the mid- to late 20th century. South Carolina's readySC program will be along for the ride, ready to help recruit and train the company's skilled workforce.
D for Drive: A High-Velocity Decision
The announcement comes with lightning-quick speed. In less than two months, Scout selected South Carolina from among 74 sites across the South, Midwest and West. President and CEO Scott Keogh highlighted the reasons for the easy decision: the state's unrivaled infrastructure with access to major highways, rails and ports; a motivated workforce with technical colleges focused on advanced manufacturing and universities focused on automotive engineering; and South Carolina's embrace of EV innovation, an executive and interagency priority since October 2022.

Plus, the state's sterling automotive reputation precedes itself. With over 500 automotive-related companies and 75,000 industry employees, a first-place ranking for export sales of completed passenger vehicles and tires, and successful investments in companies like BMW and Volvo, South Carolina stands out as an automotive giant.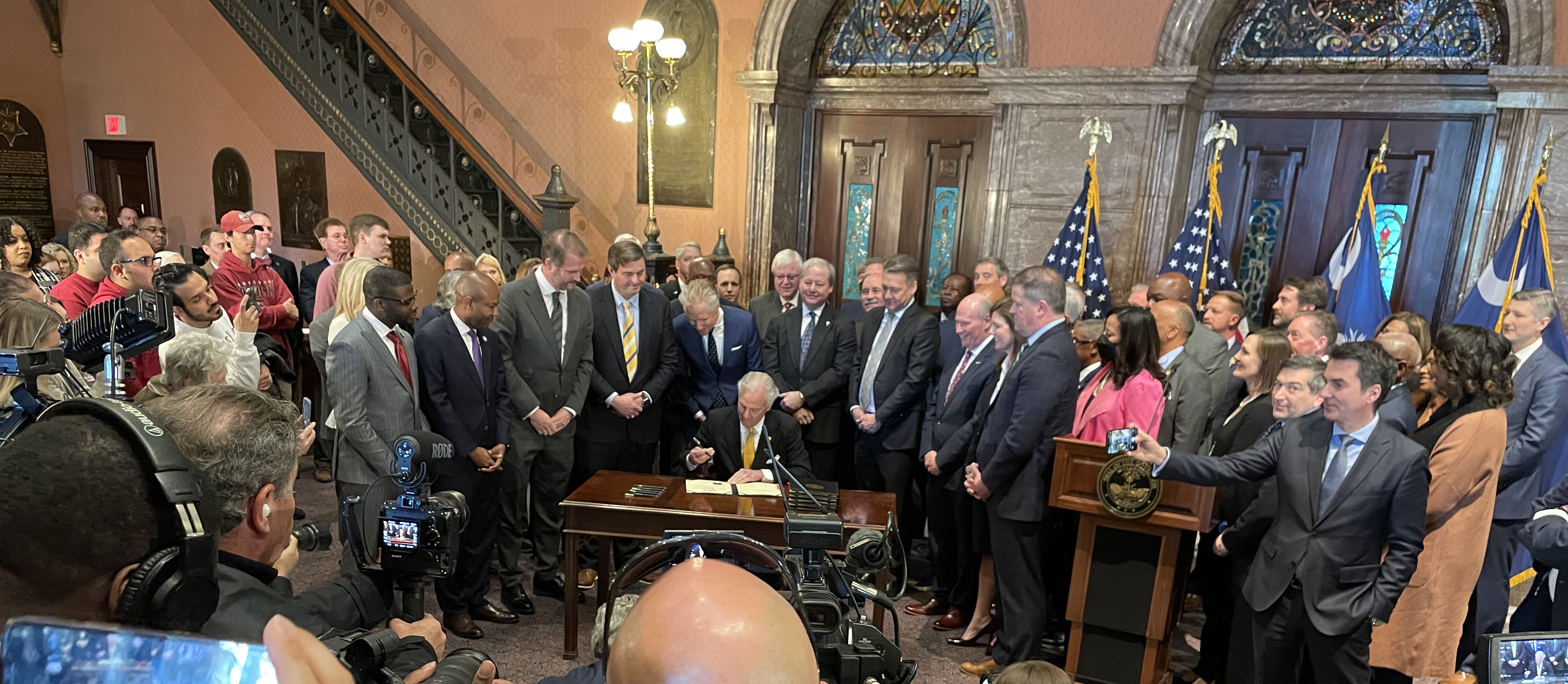 Location in the Battery Belt, an area that runs roughly from Michigan to Georgia, is also a perk. Since January of 2021, more than 15 new lithium ion-battery gigafactories or expansions have been announced, and more are being sited because of the region's supply chain capabilities.

Scout is expected to maintain its impressive momentum with groundbreaking scheduled for mid-2023, production launched by the end of 2026, and an anticipated $4.2 billion annual economic impact on South Carolina by 2029.
R for Reverse: Scout's Backstory
How did Scout get to this point?

Originally produced by International Harvester in 1960, Scout debuted as a utility vehicle capable of both off-road adventure and family duty. It offered stiff competition to the Jeep CJ, the Land Rover Series IIA, and the Ford Bronco, but after facing operational difficulties in 1980, production was halted.

Forty years later, however, Scout was ready for a revival. With Volkswagen's acquisition of Navistar (formerly International Harvester), VW Group established Scout as a separate, independent corporation with a charter to produce electric vehicles.

Made and sold in America, Scout will innovate within the context of its already rich heritage, perfecting technology that maximizes the ground clearance, payload capacity, electric range, and digital features of its trucks and SUVs.

And it will do all of this in Blythewood, a town with its own interesting history.

Originally named Doko – a Native American term meaning "watering-place" – the town built a water tower to provide steam for engines that traveled the Charlotte-Columbia railroad before the Civil War. Now, it will continue its clean energy tradition by manufacturing Scout's electric pick-ups and SUVS.

"We're reimagining Scout's original ingenuity and electrifying its future," said Keogh. "We're bringing the Scout spirit to South Carolina, and it's going to be a hell of a ride!"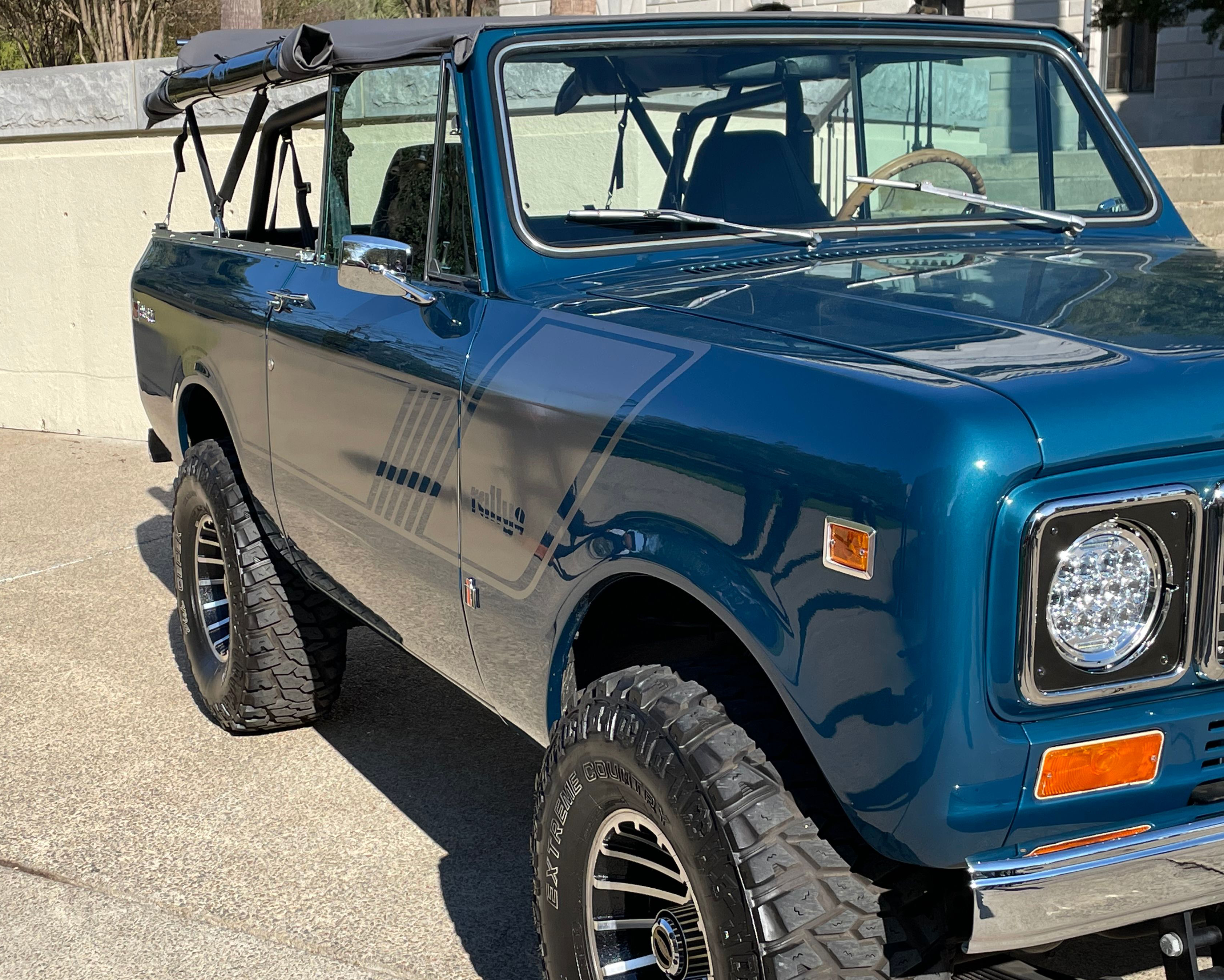 P for Park: Welcome Home, Scout!
The bold vision of Scout matched by the bold embrace of South Carolina creates this unique moment of generational and transformational opportunity," remarked Lightsey, and that's the kind of relationship that benefits the company, business community and citizens of South Carolina.

To show its support of the venture, South Carolina offered Scout Motors a generous incentive package:
$650 million for construction of a new I-77 interchange, area road improvements, construction of a railroad bridge over I-77, water and wastewater infrastructure, and mass grading and wetlands mitigation
a $400 million grant for hard assets as determined by the company
$16 million to acquire property to connect to the Class I rail mainline
$25 million to build a training center publicly owned by Midlands Technical College to train South Carolinians for employment with Scout Motors
a $200 million loan for soil stabilization to be repaid by Scout Motors with 5% interest

According to Lightsey, the project could also receive up to $180 million in job development tax credits based on hiring. And readySC is prepared to help Scout meet its ambitious recruitment and production goals. With 4,000 anticipated jobs, the company aims to produce 200,000 Scout vehicles annually.

South Carolinians will also benefit from the investment. Infrastructure upgrades will improve traffic in and around Blythewood, eligible Scout employees will receive stipends for childcare costs and have access to an onsite childcare facility, the Blythewood Fire Station will be upgraded, and Richland County will be in a favorable position to make future investments in things like schools and public spaces.

"We are thrilled that Scout shares our view that Richland County is the ideal location for a world-class company to plant its flag, with our supportive business development network, vibrant workforce, culture of innovation and connectivity to key strategic hubs," stated Overture Walker, Chairman of Richland County Council.

Keogh echoed the sentiment. Scout is "looking at how we've been treated – the business culture, the social culture, the way of life – and we couldn't be prouder to call this place home."