Making a Positive Impact in the Upstate
Though Bill Edge retired as an engineer and trainer with Duke Energy in 2018, he knew he wasn't done with helping people. So he parlayed his expertise into a position with the SC Technical College System's Division of Economic Development, readySC. As an instructor and curriculum developer, he helps readySC train the workforce of industries across the upstate. In addition, he serves as lead trainer for the BASF Apprenticeship Program, an endeavor of Tri-County Technical College (TCTC) and Apprenticeship Carolina.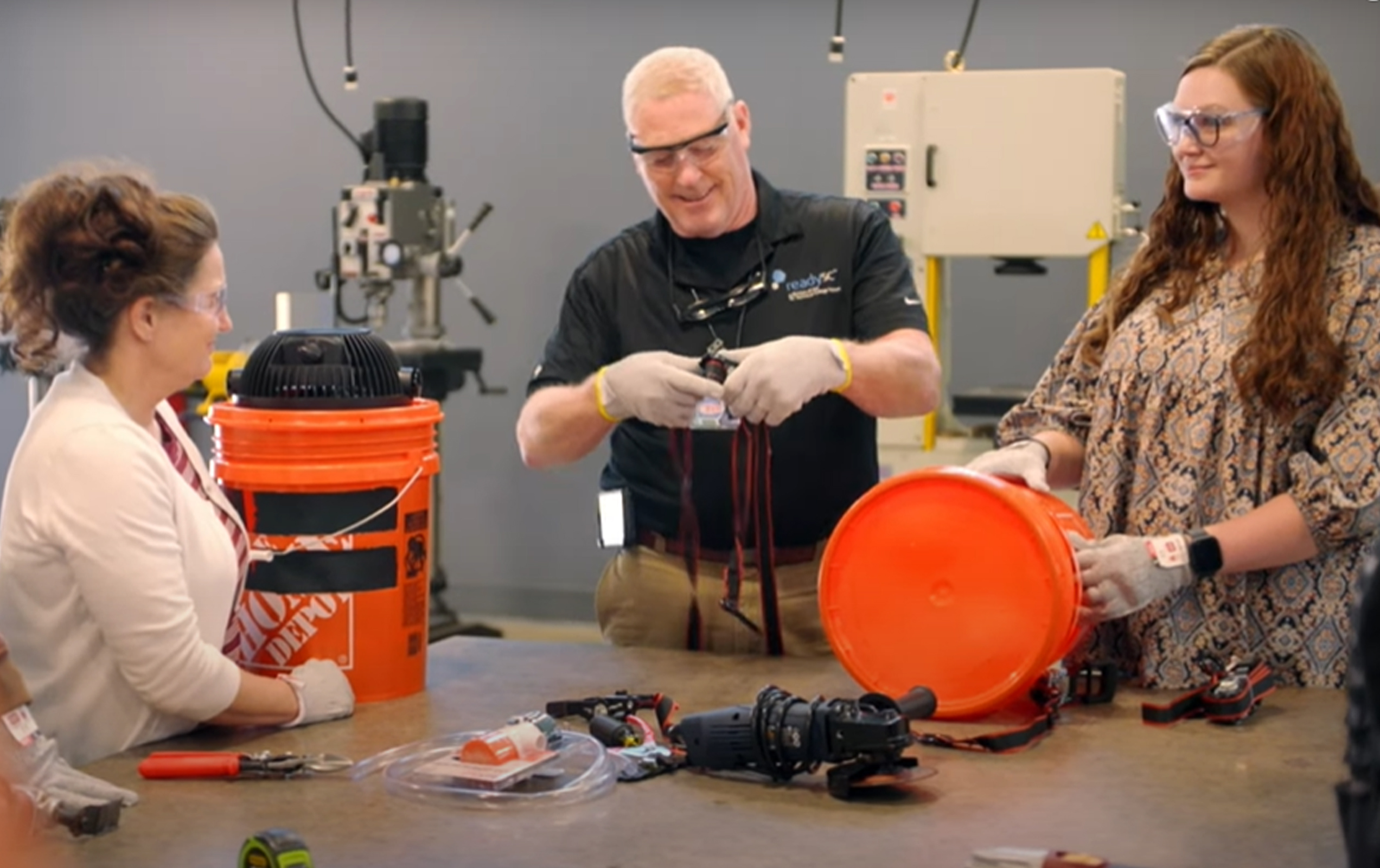 Fast Facts
Year started: Began working for readySC in 2019 and for TCTC in 2021
Technical background: Electrical Engineer for Duke Energy - Oconee Nuclear Site for 30 years, retired; certified instructor, National Academy of Nuclear Training
Works closely with: Tammy Durham, readySC Project Manager, and Bobby Brothers, readySC Area Manager at TCTC
One on One with Bill
What do you do for readySC and Tri-County Technical College? I'm a developer/instructor for Tri-County and Greenville Tech readySC projects. I teach topics such as Safety, CPR/AED/First Aid, OSHA10 & OSHA30, Arc Flash, Print Reading, Forklift, and a host of Leadership and Soft Skill classes. In June of 2021, Tri-County Technical College also hired me to teach classes for the new BASF Apprenticeship Program for the Seneca location. We are currently on the 4th cohort of apprentices.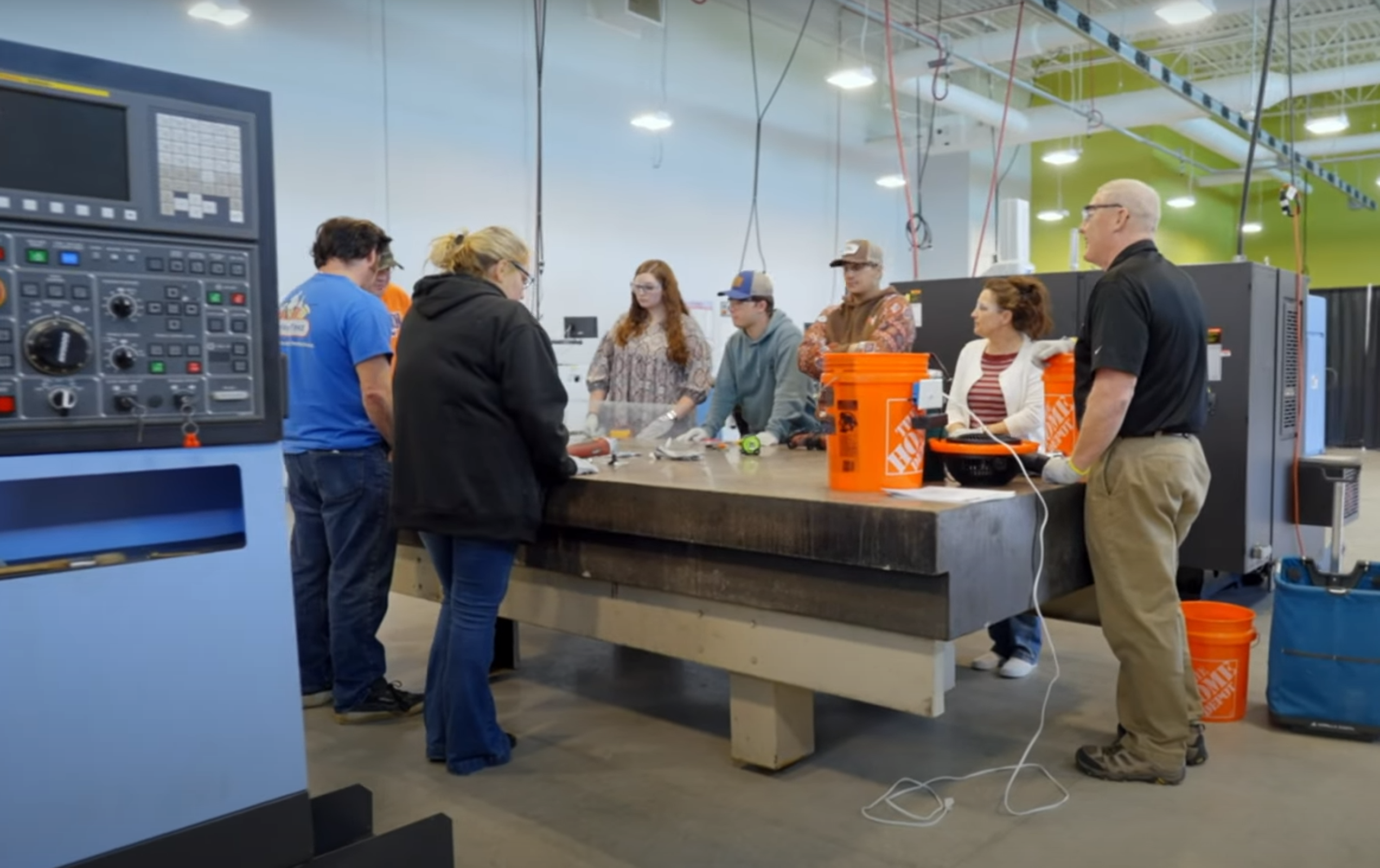 Name some recent projects: I just completed developing and delivering Lift Truck (Forklift) Train-the-Trainer curriculum as well as new Arc Flash curriculum that our readySC office had not previously offered. I have also recently become an authorized OSHA Outreach Trainer and have delivered both OSHA10 and OSHA30 classes.
Name a highlight from your work with readySC: Every day is an adventure, but I like when we teach leadership classes and use activities to make the point. For instance, I recently helped with a continuous improvement class, and we used an activity with a block of wood and some nails that was really effective. Sometimes we just get creative.
Name a highlight from your work with TCTC: For the BASF apprenticeship, there's a hands-on component in addition to the classroom instruction. The apprentices create a working model of an Evaporative Cooling, Cooling Tower (i.e., Swamp Cooler) using a 5-gallon bucket and common materials from a home improvement store. They construct the model and monitor the parameters that affect the operation of the Swamp Cooler project. Using the skills taught in the class, the apprentices gain an understanding of the processes they are working with each day at the plant.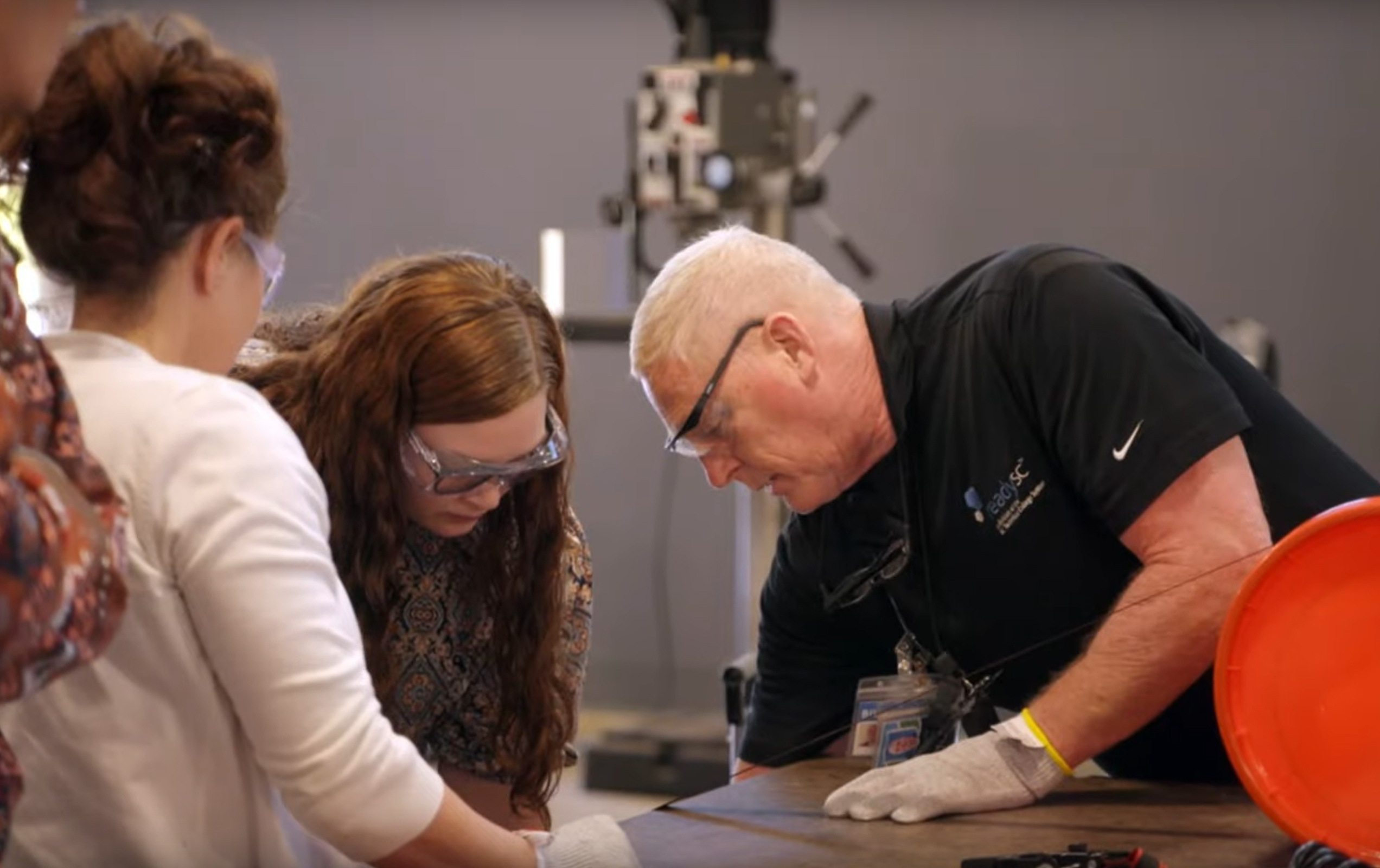 What most excites you about being an instructor: Lightbulb moments! At BASF I recently had an apprentice comment that I made her think about the stuff we covered while she was at the gas station and grocery store. When someone sees their world open up with wonder and they "get it," that's magical to me.
Best thing about working with both readySC and the technical college: I get to play in both worlds. Both have wonderful people and I'm not only allowed but encouraged to be creative with the curriculum. Both experiences have increased my skills and knowledge in the areas of supporting our growing workforce population in the Upstate.
Final Thoughts: I really enjoy learning and teaching others. Hopefully, I can have a positive impact on someone that will make a small difference in what they do. I am really looking forward to more opportunities to grow personally and professionally with the growing industries emerging in the Upstate.